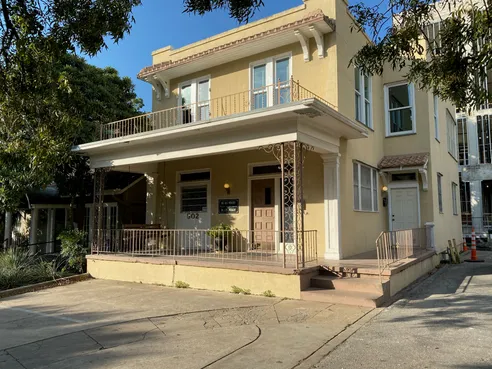 Chiropractic Care Created Precisely For You - Treating Austinites for over 100 years!
Welcome to our practice! We hope that you will find this site helpful in learning more about our office, our chiropractic care, and how chiropractic care can improve your quality of life.
Our family has been caring for Austinites since 1920. We love working with and developing relationships with our patients. We want you to feel at home when you enter our family-oriented clinic.
Dr. James "Billy" Wright and Dr. Tyler Wright of Wright Family Chiropractic, serving Cedar Park, Austin, and surrounding areas, are a family of chiropractors ready to provide your family with natural healing methods.
Strong Educational Backgrounds
Both of our doctors are carrying on the legacy of Dr. Stanley Wright and Dr. Robert "Bob" Wright. Dr. Stanley was a legend in the chiropractic world, originally being trained by Dr. B.J. Palmer - a pioneer of chiropractic, and Dr. Bob was an Austin institution for decades. Dr. Billy and Dr. Tyler are continuing to provide compassionate chiropractic care to Austin, Cedar Park, and the surrounding communities. Both of our practitioners have strong educational backgrounds in chiropractic care - Dr. Billy holds a B.A. in Biology from Baylor University and a Doctorate of Chiropractic from Texas Chiropractic College and Dr. Tyler holds a B.A. in Medical Humanities from Baylor University and a Doctorate of Chiropractic from Parker University.
What We Treat
Patients often seek out our practice for help with neck or back pain from an injury such as a herniated disc, which is a tear in the lining of a disc. We also help those who have degenerative disc disease - an issue that occurs from the aging process. Additionally, we treat those who sustain acute injuries at home, work, or during sports activities. We also regularly treat patients suffering from various kinds of headaches, including those that are cervicogenic or related to tension.
Our Unique Treatment Approach
We tailor each plan to meet the needs of our patients. Some treatments we perform include the following:
- Chiropractic adjustment
- Laser therapy
- Cryotherapy

Believe in Building Connections
Healthcare isn't just about providing treatment; it's about building a connection. We believe the relationships we build with our patients ensure they receive the highest level of care. At Wright Family Chiropractic, with locations in Cedar Park and Austin, TX, both of our Dr. Wrights stress the importance of nervous system function and its impact on health.
Book an appointment by calling:
Cedar Park - 512-249-8800
Austin - 512-476-5695